Coach Ryan Taylor
USA Triathlon Level 1 Coach in Columbus, OH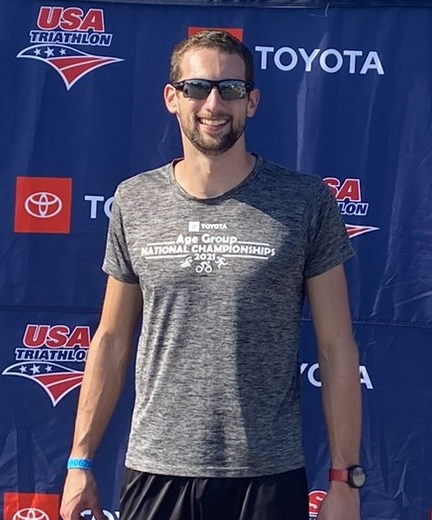 My name is Ryan Taylor. After a 13-year journey in the realm of competitive swimming, I made the decision to embark upon a coaching career and share those experiences with the next generation of swimmers in 2016. In search of fresh athletic pursuits, I picked up running and entered my first triathlon that summer.
Triathlon turned out to be a more rewarding endeavor than I could have imagined. I found myself enthralled by the multi-discipline nature of the sport, which creates compelling challenges in both training and competition. After an incredible experience at USA Triathlon's Age Group National Championships in 2021, I knew that I wanted to delve as deeply as possible into this demanding realm – and to share my passion with others!
My ambition became a reality later that year with RCT Athletics.
What is RCT Athletics?
RCT Athletics began in 2021, born out of my passion for endurance sports and a desire to share that with other athletes. Whether you are looking for a pre-made training plan, one-on-one coaching, or just a community of like-minded athletes, you can find it here!